New Environmental Drilling Rig
At Anderson Environmental Inc we have recently added a new addition to our capabilities to assist our clients with Phase 2 Environmental Site Assessments including delineations of contamination in soil and groundwater, soil assessments and groundwater monitoring through the installation of groundwater monitoring wells.  We have undertaken Phase 1 ESA's and Phase 2 ESA's
Our new custom Environmental Drilling rig has been designed with customizations from Jason the director of Anderson Environmental Inc in consultation with engineers to allow the rig to be extremely powerful yet very compact therefore making it extremely versatile for both outdoor assessments but also for indoor drilling for Environmental Site Assessments.  The footprint of the rig is 5ft with the rig mast swinging into a rear recess of the trailer thereby making it even more compact.  With a large Danfoss hydraulic drive head paired to a 35hp engine with 20gpm hydraulics it has huge torque with the ability to core through concrete and pavement at the commencement of a drilling job.  The 4 inch hydraulic ram has massive pullback and good push capabilities allowing for difficult ground along with direct push sampling capabilities with either split spoon samplers or direct push lined tubes.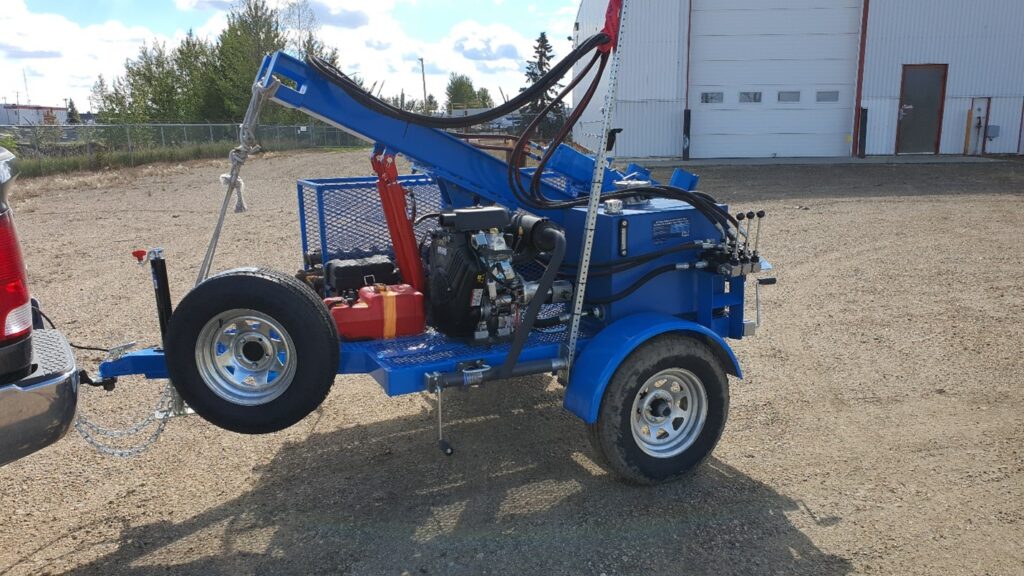 We undertake Phase I and Phase II Environmental Site Assessments throughout Alberta, British Columbia, Saskatchewan and Ontario.  As a small company we are committed to a high quality of personal customer service, fast turn around times and our services are very cost competitive.
The addition of this Environmental Drilling Rig enables us to provide a cost effective service to our clients and provides the versatility of undertaking timely assessments in a range of environments for a range of varied assessments from Phase II ESA's to Soils Assessments for Agriculture and soil profiling as well as the installation of groundwater monitoring wells for groundwater monitoring programs.  It is particularly suitable for work inside buildings due to the low head clearance height and small footprint but is its equally versatile for outside drilling in a variety of locations from farm paddocks to around buildings.
Please give us a call for a no obligation quotation and advice on your next project.